Degas at Milano: Palazzo Reale - October 22, 2021 to February 21, 2022
With more than 100 works on loan from the most prestigious museums, the Degas exhibition in Milan will allow to understand the importance of the painter through his multiple experiences, both technical, formal and conceptual.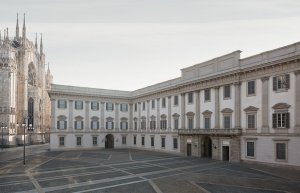 Gouaches, watercolors, drawings, pastels, paintings, sculptures... so many works that recreate the imaginary and varied world of Degas. A self-taught artist fascinated by the classicism of Ingres, who changed his art following his travels in Naples, Rome, Assisi and Florence, then got to know Manet and finally explode the traditional concept of painting following the paths of the Impressionists.
Degas, with his disruptive soul and at the same time linked to the old, however distanced himself from the impressionists, giving birth to a more realistic art which repudiates painting in the open air, preferring instead themes such as his famous dancers and bathers. A great traveler, Degas became friends with other French, Italian and American artists, discovering other styles and other cultures.
Degas' exhibition in Milan is a journey through the work and ideas of Degas, an artist who has renewed art to the point of becoming one of the greatest exponents of modernity.  
Presentation: Palazzo Reale  
Palazzo Reale Degas at Milano, October 22, 2021 to February 21, 2022.
Publication : 21-02-2020